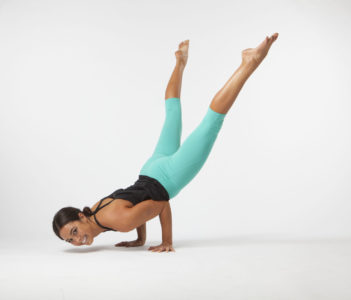 Liz Arch
Primal Yoga Guru
Liz Arch is the creator of Primal Yoga®, a dynamic yoga and martial arts fusion class that merges Vinyasa yoga with the artistry of Kung Fu and the grace of Tai Chi. Liz has over 10 years of experience in various yoga and martial arts styles including Vinyasa Yoga, traditional Northern-style Kung Fu (empty hand and weapons) and Yang-style Tai-Chi. Liz has traveled the world leading teacher training programs, workshops, yoga retreats and master classes.
Known for her warm and approachable style of teaching that encourages playfulness, artistry and creativity, she now teaches her own signature class, Primal Yoga®, which combines elements from the various yoga and martial arts styles she has studied into one fluid expression of movement that connects body, mind and spirit.
Liz moved to Los Angeles from Oahu in 2000 to attend the University of Southern California where she received a Bachelor's degree in Communications. Liz currently resides in Los Angeles where she joyfully teaches private lessons, public classes, workshops, and retreats.
Website