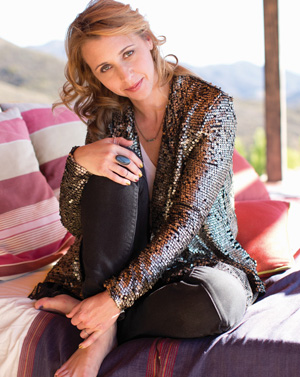 Shel Pink
Futurist / Entrepreneur
Lifestyle visionary Shel Pink captured the attention of the spa industry when she founded and launched SpaRitual in 2004. SpaRitual is a holistic beauty company that creates multi-purpose eco-friendly products, in eco-friendly packaging, perfectly crafted for the enlightened consumer. All products feature vegan and certified organic ingredients from around the world and are naturally colored and free of synthetic dyes.
Shel sees the green movement transitioning toward a discussion of slow ideals in direct response to a lifestyle that has become too fast. Through her brand, hopes to define and educate others about "Slow Beauty™."
Shel leads the Seeing the Future Now think-tank. Think-tank helps create the direction and storytelling for the brand each year. Seeing The Future Now leads trend resourcing, ideation, market research, cross-functional strategies and business building blocks for SpaRitual. Together, product development, marketing, sales, communication and education teams are inspired to originate product concepts that will meet or exceed company growth expectations.
In 2012, Shel launched SlowBeauty.com. The blog serves as a digital platform for the Slow Beauty movement.
Shel also created a business-building think tank, Seeing the Future Now, which leads trend in resourcing, ideation, market research, and cross-functional strategies for both the Orly and SpaRitual brands.
Career Highlights
2011 Co-founded Bicycle Artist, a creativity troupe connecting families and students with enriching holistic experiences.
Serves on the board of directors for Trash for Teaching, a Los Angeles-based non-profit that collects clean and safe cast-offs and re purposes them as educational resources.
2004 Launched SpaRitual.
2001 Joined Orly International.
Website: www.sparitual.com