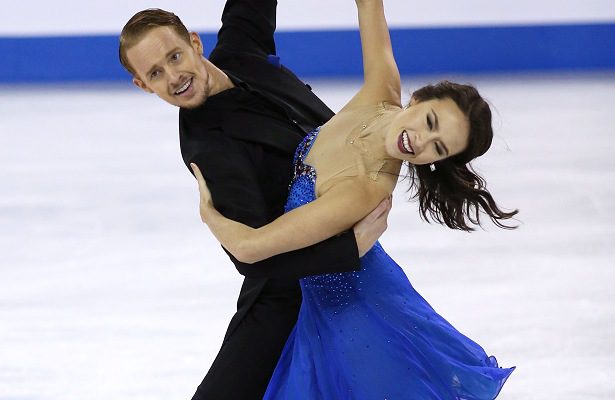 Madison Chock and Evan Bates
Madison Chock and Evan Bates are one of the top Figure Skating – Ice Dance duos in the world who are known for their powerful and dramatic skating style, as well as their acrobatic lifts – which are among the most difficult in the world. Together they have won a National Championship, four U.S. silver medals, two World medals and represented the U.S. at the 2014 Sochi Olympic Games.
Madison born in Redondo Beach, California, where she took the ice at the age of five. After seeing Michelle Kwan compete at the Olympics, Madison pleaded with her parents teach her a double axel. Her beauty on the ice and flair for the dramatic led her to Michigan, where she began ice dance in 2005 under the tutelage of world-famous coach, Igor Shpilband.
Evan is a two-time Olympian, having also represented the U.S. at the 2010 Vancouver Olympic Games with his former partner, Emily Samuelson. Evan grew up in Ann Arbor, Michigan and began skating at the age of four. He trained as a single skater until 2000, where he transitioned into Ice Dancing, following the suggestion of one of his coaches.
Madison and Evan have their sights set on the 2018 Olympic Games where they plan to compete for the U.S. in Ice Dancing and hope to bring home the gold medal!
Madison and Evan are healthy lifestyle activists who strive to use their platforms as an opportunity to inspire others. Madison's mother is a breast cancer survivor and her mission is to bring awareness about prevention and the disease to others. Madison and Evan are also ambassadors for the Special Olympics program in Michigan, for which they hold an annual fundraiser show in Ann Arbor. Madison is a talented artist and the lead designer for their on-ice costuming. Evan is a guitarist and enjoys golfing in the off-season.